Santa Clara Valley Open Space Authority
Design of communication materials for organization in the Silicon Valley region, devoted to conservation of the
natural environment, and of supporting agriculture and protecting open spaces.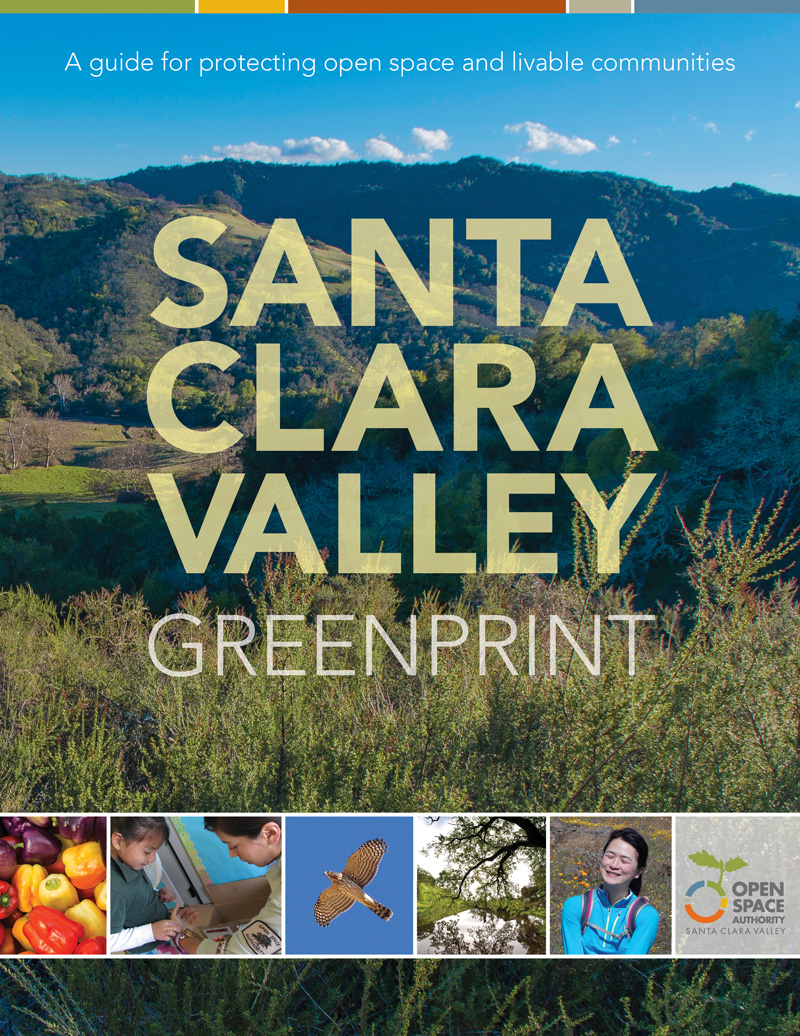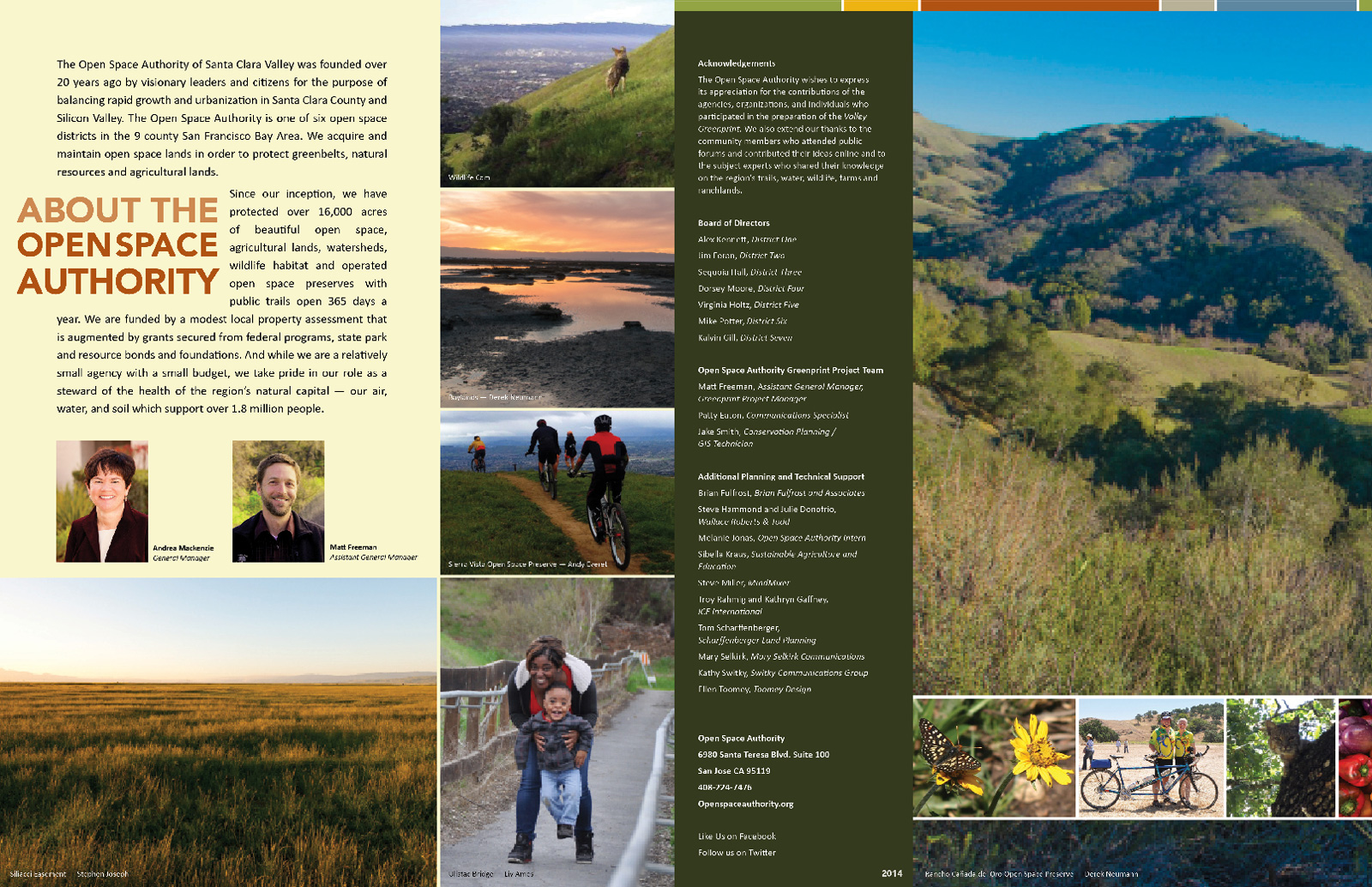 The Greenprint brochure is a distilation of a detailed,
30-year conservation vision for Santa Clara County.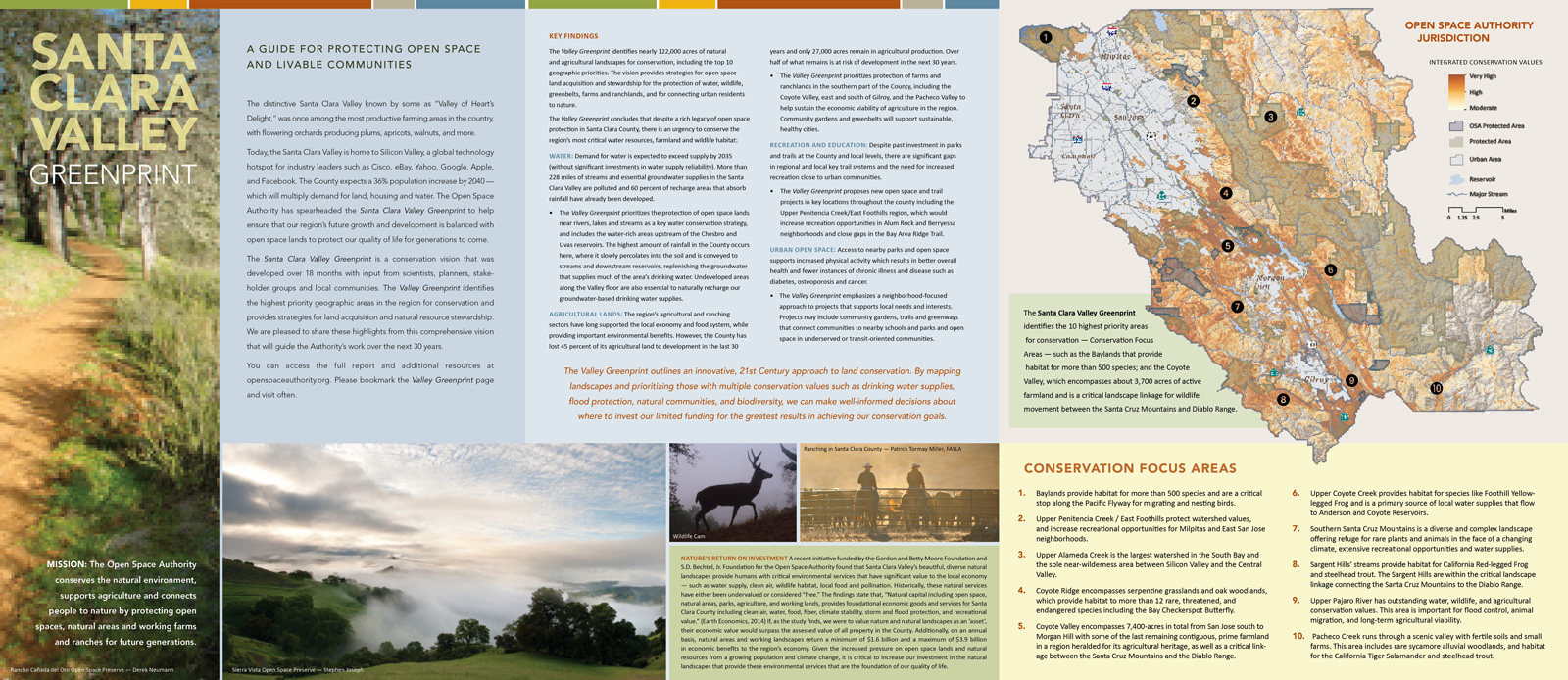 A brilliant and precedent-setting approach to describing an ecosystem's importance: "This first-ever regional economic valuation demonstrates how
natural capital and its benefits directly support the region's economic health and overall well-being. The value of Santa Clara County's natural capital is
estimated between $162 and $386 billion. The value of the County's benefits from nature (clean air, water supply and quality, reduced fire and flood risk,
wildlife habitat, pollination, healthy food and recreation) ranges from $1.6 to $3.9 billion annually." 70-page report and executive summary version.