Election Campaigns
Quick pace, savvy sourcing, responding to developments — common requirements for every unique campaign.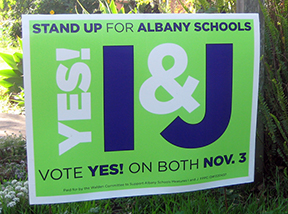 Tax Measures I & J, to support Albany, California School District, passed by over 76% in a challenging economy. Campaign brand, strategy and outreach materials.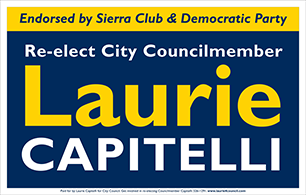 Successful re-election campaign for Berkeley City Council Member Laurie Capitelli —direct and accessible style matching the candidate's m.o.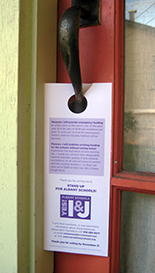 "Ellen responded to our rough brainstormed ideas with a crisp and concise concept that thrilled everyone. She worked fast, meeting difficult campaign deadlines with grace and good humor, helping us maintain a consistent look and tone for the campaign, while managing relationships with multiple printing firms and suppliers. Ellen Toomey is the best designer I have ever worked with in my 20+ years as a community organizer."
Miriam Walden, School Board Member
Albany Unified School District