City Reports

Albany Fire Department Report to the Community
The Albany Fire Department wants the community to know about the full range of their work, their multiple skills and specialized training — from state of the art fire fighting, to advanced emergency medical services and equipment (70% of calls received are for medical emergencies), to safety classes for citizens, to mutual aid programs with area cities and beyond, to effective prevention, to active participation in community events, to their proud history.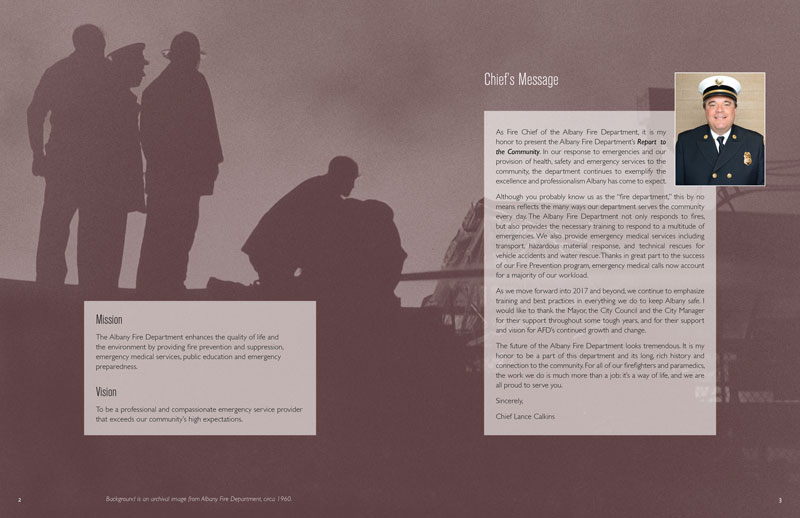 City of Berkeley Health Status Report
Every five years the City of Berkeley's Department of Public Health publishes a detailed "snapshot" of residents' health, across neighborhoods and measured by numerous markers. By comparing data with others' and with goals, patterns and effective practices can be identified. With Health Department staff, we created a full 140 page version, as well as a 28-page summary. Each themed chapter was given an identifying color — for clarity, economy & efficiency, lightly adapting city-supplied graphs, charts and maps. 2018 report is in the works now!